The government is targeting a 10% penetration of renewable energy into Ghana's electricity mix by 2030 through the implementation of its Renewable Energy Master plan.
But the country's shift to a greener and cleaner energy mix is bereft of women and youth inclusivity at the leadership and policy implementation levels. 
350 Ghana Reducing Our Carbon, a not-for-profit environmental youth network, is leading the charge to educate market women, who are major users of household energy, on the adoption of renewable energy.
It is estimated that nearly 30% of households live in energy poverty with a majority of the affected families situated in developing countries.
These impacts restrict access to education and economic opportunities for girls and women, and disproportionally exposing them to health risks.
Ghana is yet to harness its available natural resources for energy production as many households resort to traditional and environmentally harmful energy sources.
The country's renewable energy use is nearly two percent.
Ashanti regional director of 350 GROC, John Agyekum Kuffour, believes early exposure of women could accelerate Ghana's 10% renewable energy penetration target.
"We are engaging the communities particularly women so they could shift to solar and other natural resource energy sources. By this, they won't always depend on the national grid and this is also clean," he said.
The consequences of the changing climate adversely impacts the global south, especially in Africa.
According to the United Nations Environment, 80% of people displaced by climate change are women.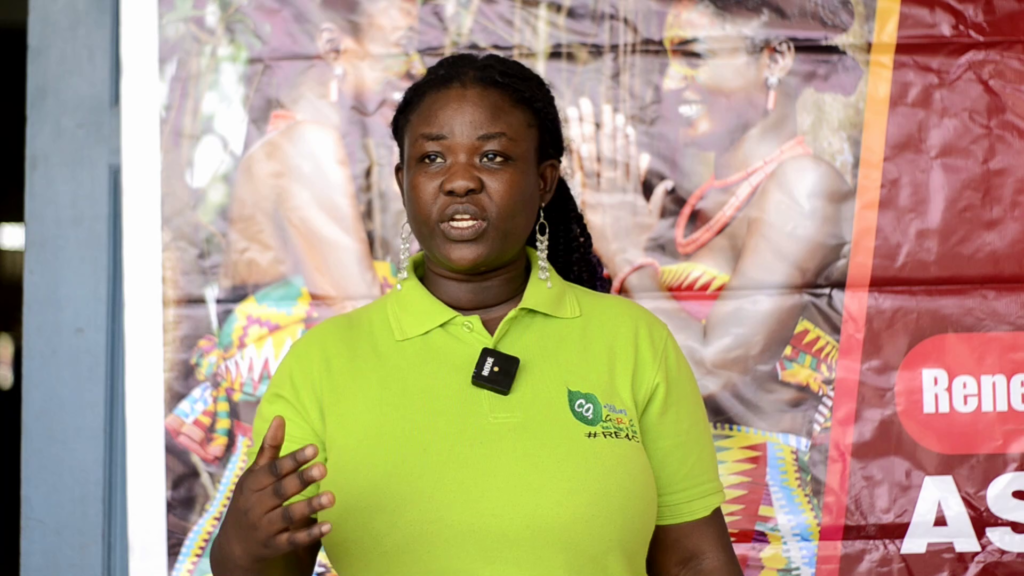 National Coordinator of 350 GROC, Portia Adu-Mensah, says climate action is a must for all.
"As citizens, we must be interested in the Climate conversation. It's all about the issues related to loss and damage. Lives and properties are being lost. Climate change must be everyone's concern," she said.
Government in 2019 established the Climate Change Learning Programme to accelerate youth empowerment for climate change mitigation and solutions.
The group visited some second-cycle institutions in the Ashanti region to educate them on Climate crisis.
Head of STEM education in the Ashanti region, Adams Yussif, reiterated the essentiality of integrating climate-based learning into the school curriculum.
"At this age of students at the secondary schools, it is important to introduce them to effects of climate change. It will make an impact on them. Measures taken to curb climate change could be properly taken up by them since they are the future leaders," he said.